At Christ The King Lutheran Church & School, you will be welcomed by people who have come together to know Christ and live in His grace.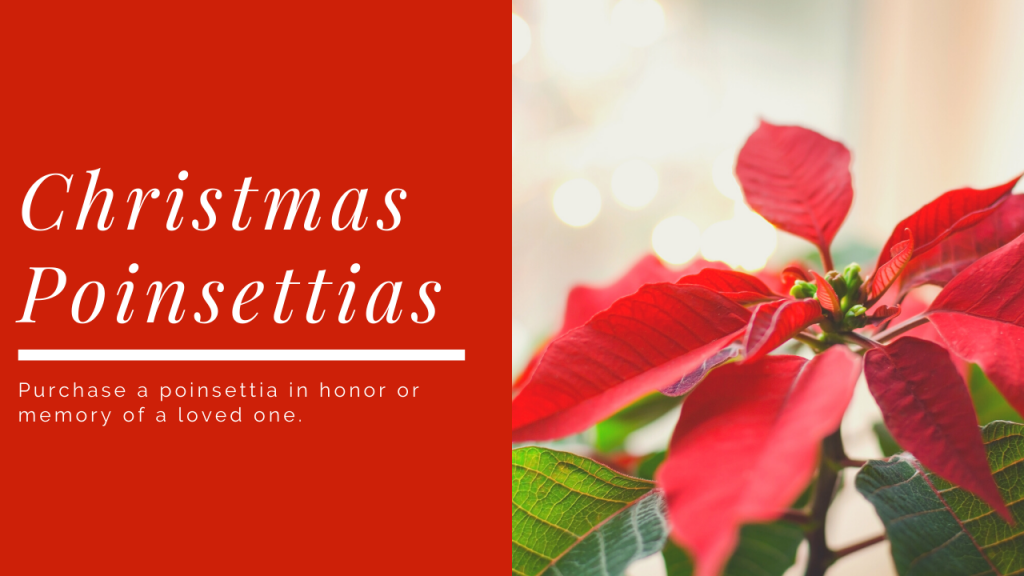 Poinsettia orders are now being taken. There is a sign-up chart is in the West Gallery at Trenton Rd. or you can do it right here, on-line. The cost is $8 per plant. We encourage you to purchase a plant in memory or honor of a loved one. Deadline for signing up is Sunday, December 17th . Please take an envelope and place your payment in the offering or you can also pay via text give to 73256. You may pick up your plant(s) after the Christmas Day Service. Honorees will be listed on a poster next to the tree, which will be displayed at Trenton Rd.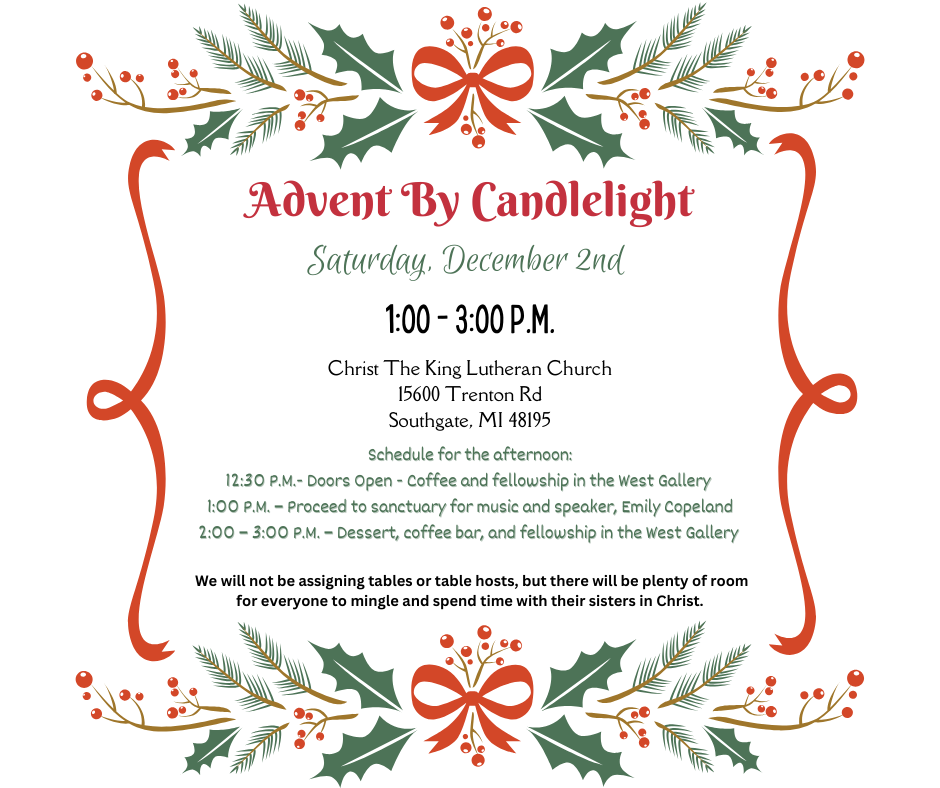 Advent By Candlelight
Saturday, December 2nd – 1:00-3:00 P.M. 
With the hustle and bustle that accompanies the Christmas season, the Advent by Candlelight service is a wonderful time for the women of Christ The King and their friends to prepare our hearts and minds to celebrate the birth of our Savior. This year CTK is blessed to welcome Mrs. Emily Copeland to speak at Advent by Candlelight. Following Emily's presentation we invite all of our guests to join us in the West Gallery for a dessert and coffee bar. CTK will decorate the tables and provide all the refreshment so that our guests can fully enjoy this time together as we prepare for the Christmas season. We will not be assigning tables or table hosts, but there will be plenty of room for everyone to mingle and spend time with their sisters in Christ. Please invite your family and friends to join us for this special afternoon. If you are interested in helping decorate or have any questions, please reach out to Jackie Brooks at jbrooks@ctk.me.