At Christ The King Lutheran Church & School, you will be welcomed by people who have come together to know Christ and live in His grace.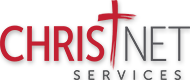 This past year has flown by and it's time again to plan for our off-site ChristNet host week.  We are asking for volunteers to provide dinners for approximately 35 guests and deliver to their night-time shelter at 5:30 p.m.  Meals still need to be individually packaged.  CTK's host week is Sunday, January 22-Saturday, January 28, 2023.   
The guests were just blown away by the generosity with the delivery of the "Care Package Backpacks"!  We will fill them again with basic necessities, personal clothing items, thermals and spiritual encouragement!
Please check out the links for needs and to sign-up to help pack backpacks. We will be collecting items until Friday, January 27, 2023. Look for marked baskets at both campuses.  Please note we need a total of 30 of each item and signup slots are in quantities of 10. Monetary donations are also welcome to help us purchase items not donated! 6 people are needed to help pack backpacks on Saturday, January 28th at 11 a.m.